//php print $user_picture; ?>

By Administration

Friday, Feb 12th, 2016
Like? Then by all means share
0 comments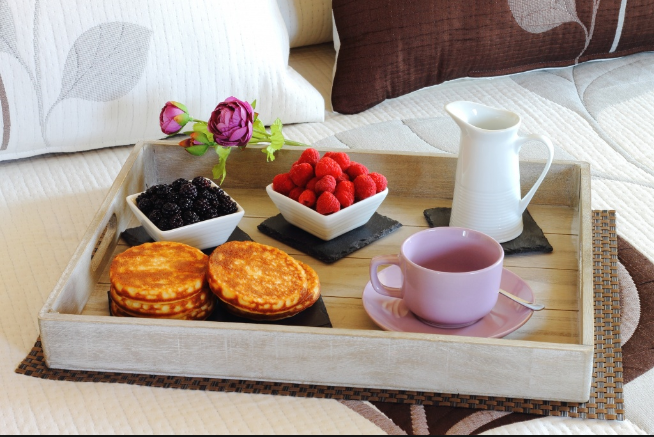 Valentine's Day is this weekend!
It's the perfect time to show your loved one how much they mean to you.
If you're looking to spoil them with that extra special something, why not wow your loved one with a delicious breakfast in bed! We have a simple recipe you can easily make with a few ingredients.
Pancakes are the perfect treat for a special breakfast. Smother those light fluffy pillows of joy in maple syrup and butter, fresh fruit and berries and whipped cream.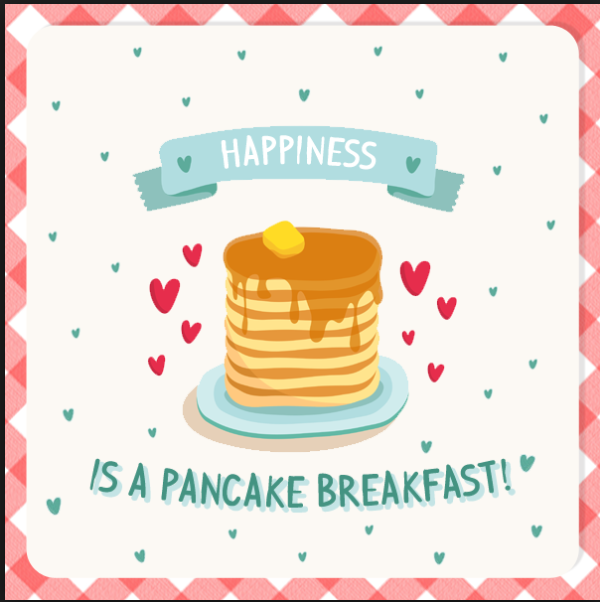 What you'll need:
200 g flour
12 g baking powder
6 g salt
30 g sugar
2 whole eggs
240 g milk
60 g butter, melted
Sift together all dry ingredients in a large bowl and set aside.
With a whisk, combine milk and eggs in a large bowl. Gradually add dry mix and keep whisking until your batter just comes together.
TIP: Don't overmix! This will lead to a firmer, tougher pancake. Mix the batter just enough to hydrate the dry ingredients.
Melt butter in the microwave. Pour your melted butter into the batter and stir gently to incorporate.
The time has come for you to make your pancakes.
Start out on medium heat with a dry non-stick pan. Spoon some batter into a small circle, and rotate the spoon to pile the batter into a little mound. (For an extra touch why not spoon the mixture into a heart shape). Then step back. Don't move the pancakes around. Just give them time to gently cook through, monitoring your heat so they don't scorch on the bottom.
Once air bubbles begin to form on the top and steam is puffing out, it's time to flip.
If you've got fancy flipping skills, this is your time to shine.
Continue cooking on the other side until you've achieved golden-brown perfection.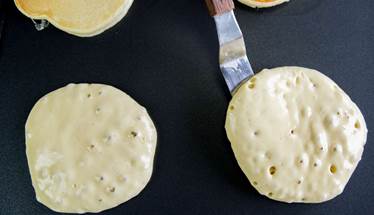 Once cooked plate up with lashings of maple syrup, fresh fruit and butter and serve with a strong cup of Columbus House Blend coffee (you can purchase fresh beans from our stores)!
Helpful hints:
As its Valentine's Day, it's all about great presentation - this is your time to impress! Here's a little inspiration for the big reveal…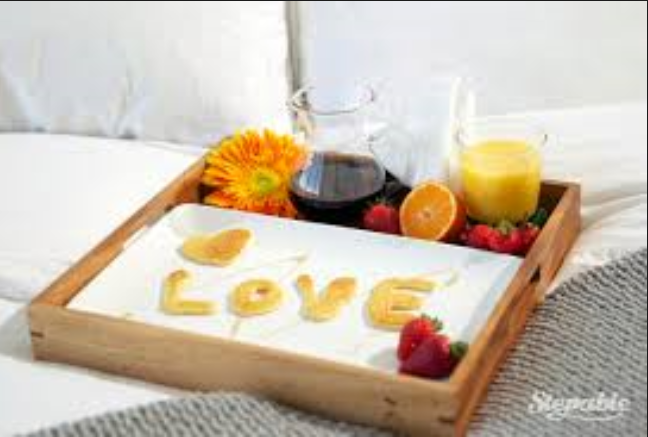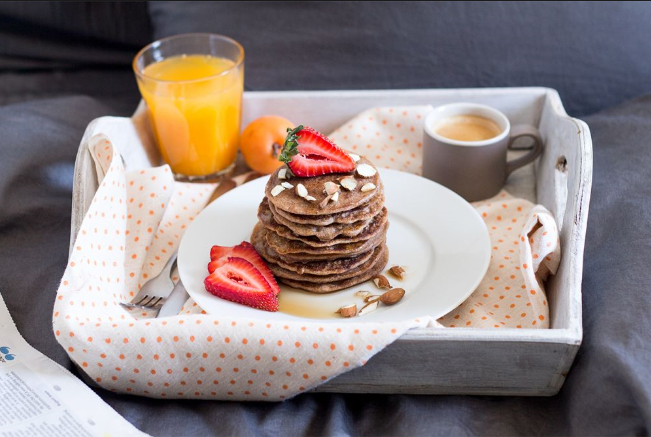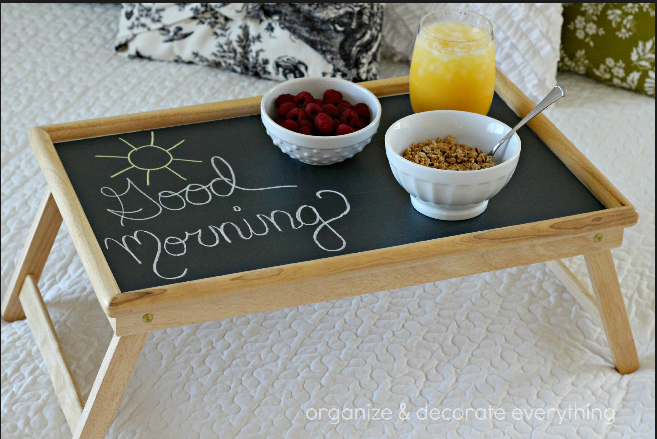 We hope this recipe helps you spoil your loved one. If cooking breakfast isn't your thing you can always visit your local Columbus Coffee where we'll be sure to delight!
Wishing you all a wonderful Valentine's Day.
The team at Columbus Coffee
X