The Columbus Coffee story
Our journey begins back in 1995. Four forward thinking coffee aficionados developed a burning desire to share a fresh kind of coffee experience. They wanted to share the many and varied coffee brewing methods they'd discovered in their travels around the world.
And so after much planning and crafting, our original Columbus Coffee café opened its doors in Auckland's bustling CBD. Amidst the heady aroma of roasting beans, we gave people the opportunity to discover the sensory delights of the freshest coffee from around the world and learn the art of great coffee making with tastings & demonstrations.
Until then we'd been a nation of devout tea drinkers. However with this new type of café, Columbus Coffee set new standards and started the conversation about premium coffee and true café experiences. A conversation that has continued on with great momentum and influenced many of today's cafés.
Our journey continues, Our focus remains the same.
As cafés grew to become the social heart of many communities, we also grew. Both in number and in growing our offer to include delicious freshly prepared foodfrom our kitchens. Over the past two decades we've opened our doors in more and more communities throughout the country. Each one locally owned, contributing their own flair to make Columbus Coffee a local favourite everywhere.
And through this growth our focus has remained as it was when we first opened our doors. Tastes from our own door step and around the the world - variety, freshness and exciting new experiences.
We encourage you to discover the faces and flavours of each Columbus Coffee store and hope each and every visit leaves you feeling welcomed, refreshed and inspired to return.
Barista Awards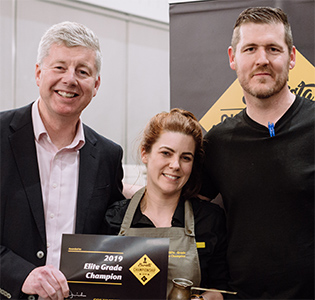 Kim
Elite Barista of the Year 2019
Columbus Coffee Timaru
The annual Columbus Coffee Barista Championship sees Columbus' top baristas compete for the coveted title of champion. The event recognises skill, technical competency, showmanship and creativity.