//php print $user_picture; ?>

By Administration

Tuesday, Sep 25th, 2018
Like? Then by all means share
0 comments
It's that time of year again, when our talented baristas gather from around New Zealand to compete for the title of Columbus Coffee Barista Champion. Our competitors are put through rigorous tests using international standard judging methods.
We had a record breaking 45 baristas competing this year, from as far south as Timaru and as far north as Whangarei. All met at our Albany Columbus Coffee in Mitre 10 MEGA to compete.
Laid out in front of the competitors were top of the line espresso machines and grinders awaiting the competition to start, a huge prize table littered with fantastic prizes for the eventual champions to claim and the judges waiting to crown the new champions. The challengers, all champions in their own stores were nervous, excited, with one eye on their rival competitors and one eye on the sought-after trophies.
When our Roast Master and co-founder David Burton kicked off the event as MC, this saw the café erupt into full swing, with coffee grinders sparking to life and the smell of coffee floating through the air, the first coffees were then presented, and the judges tasted before casting their vote.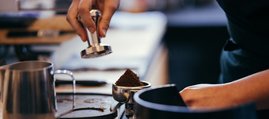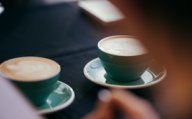 In the competition, competitors had to set their machine up and then produce and present four classic flat whites and two espresso coffees in a set time limit. They were judged on skill, technique, presentation and taste.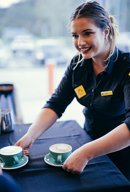 Last year we introduced the concept of having two different grades in the competition 'Elite' and 'Social'. This was so we could provide a fair competition, with the 'Elite' grade competing against each other at the highest level whilst nurturing and exposing our next generation of baristas who are newer to the role in our 'Social' grade.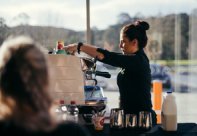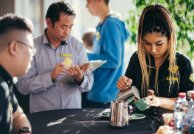 The Championship also sees us hold a Latte Art Championship. This is a throw down, knock out format, with the competitors drawn at random to compete.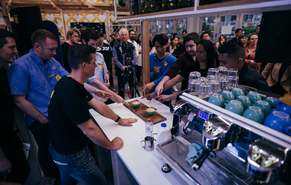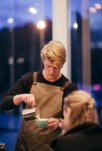 One by one all competed and then nervously awaited the results…
Rob Cruz from Columbus Sylvia Park was crowned as our Elite Grade Champion, taking home the winner's trophy. Our first runner up in the Elite Grade was Fiona Zhao from Columbus Takanini and second runner up was Vishal Dhiman from Columbus at Mitre 10 MEGA Albany. In the Social Grade our champion was Kim Kane from Columbus Timaru with a phenomenal performance. First runner up in the Social Grade was Rudee Wilaisappaisan from Columbus Smales Farm and second runner up was Im Heng from Columbus Henderson MEGA.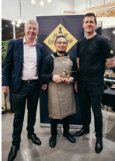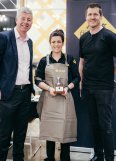 The Latte Art final saw our defending champ Vishal Dhiman from Columbus Albany Mega, who had also this year represented Columbus on the National stage, taking on Jahna Marsh from Columbus Henderson. Only three points separated them at the end with Vishal coming out the victor retaining his title as the 2018 Columbus Coffee Latte Art Champion.ur Latte Art Championship in conjunction with our National Barista Championships, in a throw down, knock out format. C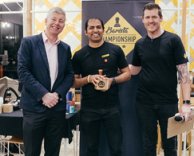 We are really proud of all our baristas and can't wait to see what next year's championship event brings.