//php print $user_picture; ?>

By Columbus Coffee

Monday, Jun 9th, 2014
Like? Then by all means share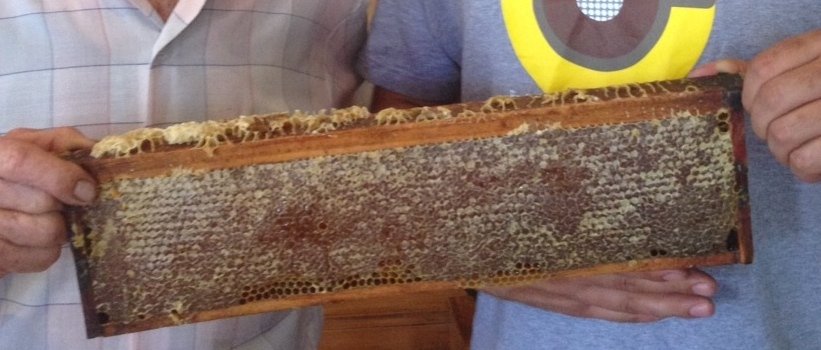 0 comments
'Keeping it local' is a food trend that has seen increased popularity over the last few years. It's slightly ironic as we are just going back to what our grandparents did in times when it was much harder to ship and fly food all over the world. We ate what we grew and bought food from close by. We were also perhaps much better connected to the community around us. You knew the people you bought from, and talked about where they grew their produce – the butcher, green grocer, the florist.
Things have changed fast and corner shops and high street grocers have been replaced with large supermarkets and a plethora of fast food options. But thankfully there has been some realisation that this is possibly not the best (or healthiest) way forward and some restaurants and cafes, like our Columbus cafes, are making a real effort to revive that old-fashioned sense of community through the local sourcing of their food and other local initiatives.
Perhaps one of the best examples of this is Columbus Coffee in Whangarei. Local owners Lynda and Glen really believe in keeping things local and buy the majority of their produce from the Whangarei Growers Market. "It's a real growers market with everything sourced from close by and an assurance that the people serving at the stalls are also the people who grow or produce what they are selling. It's great to be able to talk to them about how they grow their produce and what else they have in the pipeline." says Glen.
But these guys take 'local' one step further, growing their own pumpkins for their cafe's pumpkin soup and making all their own condiments and sauces from fruit from their own property. "I've been a chef for 35 years," says Glen "I love mucking around with new combinations. I've currently got 300 jars of plum jam out the back, that I've made from the fruit on our trees."
Glen also makes tomato relish, quince jelly, fig jam, summer relish and much more besides. "People love the lime marmalade. The bagel with it as a topping is a huge hit. I'm basically growing and making everything I can and I really enjoy it. Drying chillies, stewing fruit, making coulis, jams and relishes, growing unusual tomatoes for our salads. I guess customers like it too as the cafe has done much better than we had projected.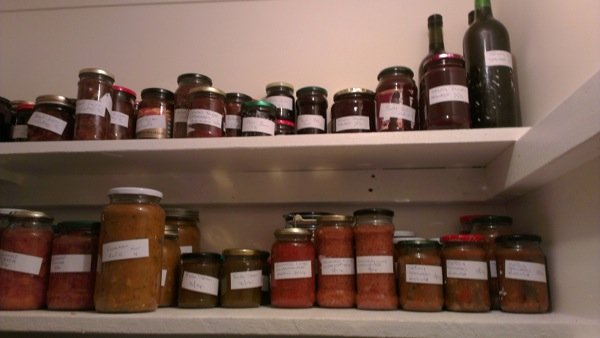 "I think people are looking more carefully at what they eat every day. They've had enough of chemicals and additives and love the fact that we grow spray-free produce and make our condiments from naturally-occurring ingredients, rather than things you can't even pronounce. The only problem is finding enough jars! Fortunately we've been swapping locals jam for empty jars so we should be okay."
Colin, the new local owner of Columbus Coffee on Dominion Road in Auckland is all about creating a local community around his cafe too - supporting local kids, growing some of his own produce and even sourcing local honeycomb from a sprightly 80-year-old beekeeper down the road!
"I love our local community and the street the cafe is on is really friendly." says Colin. "Fred the local beekeeper's place is just down the road and his honeycomb is now the crowning glory on one of our most popular menu items. It's so fresh and looks great too."
"We have had success with getting locals to bring fruit in off their trees from home. We swap them lunch or freshly squeezed juice for their bag of lemons, feijoas or whatever they have. With our tongues firmly in our cheeks we called it 'Stolen Juice' trying to encourage people to get to know their neighbours and 'take some of their surplus off their hands'. It's lots of fun."
"I really want the cafe to be a place where locals congregate – like the old days where people socialised instead of spending their days on social media! We're incredibly involved with supporting all the local schools, fairs and sports teams and sponsoring Player of the Day. Bringing a sense of community back is really important to me as is trying to provide produce with local links. I'll have to take a few more walks around and see if there are any other Fred-like producers hiding in the backroads!"
Our Whangarei and Dominion Road cafes are just two examples of how Columbus is bringing local and fresh produce back to the table. People may not have had cellphones and ipads a few decades back, but they must have known a thing or two about food, because we seem to slowly be coming full circle and going back to their way of doing things. And if we happen to get to know more people in our community along the way, that can't be a bad thing can it?