//php print $user_picture; ?>

By Columbus Coffee

Thursday, Sep 12th, 2013
Like? Then by all means share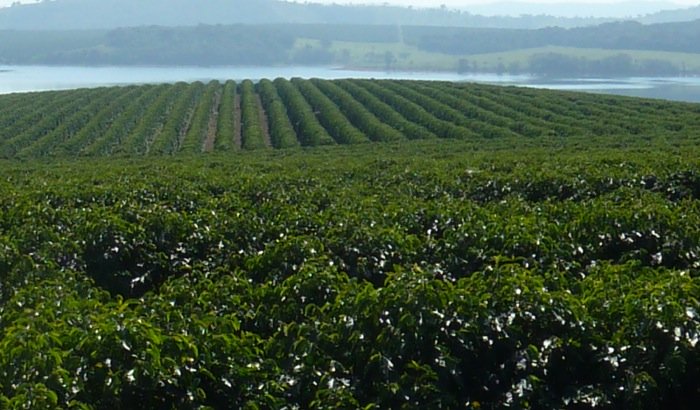 0 comments
Visiting Brazil during the harvest was an amazing experience, which was capped off with a night at the world's largest coffee farm, Ipanema Coffee, where our latest batch of Brazil Ipanema take-home coffee came from.
Situated in the growing region of South Minas Gerais, Ipanema is made up of three model farms of over 5500 hectares dedicated to coffee. Ipanema epitomises quality and has a very strong track record with sustainability organisations like Rainforest Alliance, an international non-profit organisation dedicated to the conservation of tropical forests.
Ipanema operate a number of projects to assist smaller communities in the area such as education support for children, social services initiatives and eco-system preservation.
Columbus Coffee is proud to be associated with a coffee producer that is working to conserve bio-diversity and ensure sustainable livelihoods by helping transform land-use and business practices.
So what's the harvesting process?
In general terms coffee is divided into two types of harvesting processes. The Dry (Natural) Process and the Wet (Fermented) Process. Most of the coffee that's exported out of Brazil uses the Natural Process. This means that it's dried on the tree, transferring the fruit flavours from the surrounding pulp (or flesh) into the coffee bean in the middle of the cherry. This gives us a wonderful variety of coffees that have more fruity flavours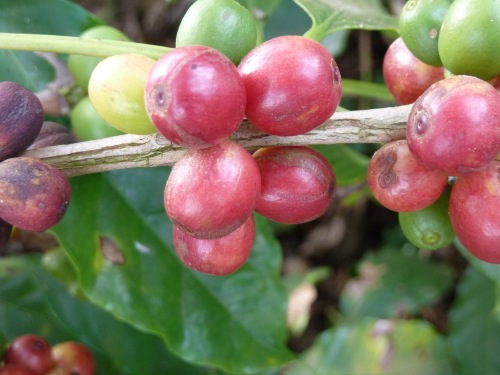 The fruit ripens to a red cherry.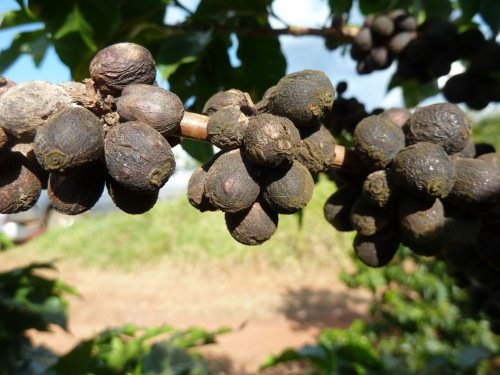 The cherry dries while still on the tree and is ready to be picked.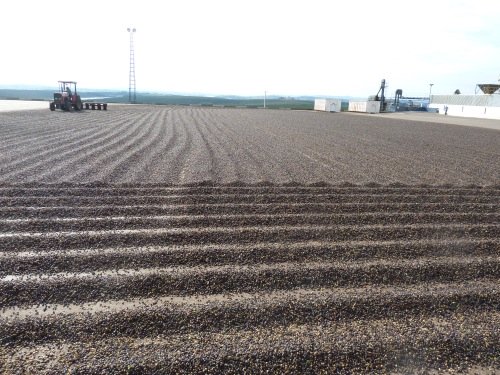 Once picked, the cherries are layed out for further drying before being hulled to remove the dried skin and outer shell to leave behind the individual coffee bean. The beans are then graded for export.
And so here I am, inspecting Ipanema beans to bring back to New Zealand for small batch roasting for you to enjoy at home. If you like a sweet coffee, you'll enjoy our Brazil Ipanema coffee. It's medium bodied with a sweet flavour and hint of fresh chestnuts.
Keep those beans fresh and happy coffee drinking. Best wishes, David Burton Roast Master