//php print $user_picture; ?>

By Administration

Wednesday, Apr 8th, 2020
Like? Then by all means share
0 comments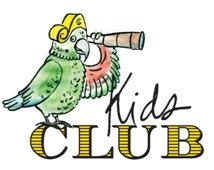 Fun Easter ideas for kids during lockdown
Here are a few great ideas for keeping the kids busy over Easter with some fun activities you can do in your bubbles and as alternatives to the classic Easter egg hunt.
1. Easter egg hunt with a twist
Get the kids to get creative by collecting stones and rocks from the garden and painting them. If you don't have paint you can use chalk or felt tips. Hide the stones around the house or garden and let the hunt begin!

2. Easter scavenger hunt
Here are a few of our favourite ideas:
Find something yellow.
Find 2 different leaves or draw 2 different leaves.
Find something that is round.
Find something you could use to make noise
Spot an animal or bird
Hop all-around house twice pretending you're a bunny!
Find something shiny
Hug everyone in your bubble
Find something rough
Find something that tastes good
You can then see how many items the kids can tick off or give them a time frame to complete all the challenges and who ever completes the most wins!
For a prize don't worry if you don't have any Easter eggs or chocolate. The prize could be they get to pick dinners for the next week, they get to choose the family movies for all of Easter or they get to pick the first family activity you do when the lock down is over.
3. Easter water balloon scavenger hunt
Fill up water balloons in at least 2 different colours for 2 kids. Then hide the balloons around the garden. The kids then have to hunt and find their balloons to use against each other! But they can only use the balloons that are in their colours. So, if they find their siblings coloured balloon, they can't use it and have to try and hid it again quickly before their brother or sister sees! The winner is whoever finds all their balloons first.
4. Neighbourhood Easter idea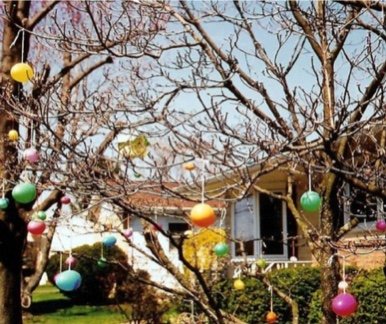 To spread Easter joy around your street, get the kids to create an awesome Easter display on your driveway or the pavement outside of your house. Using coloured chalk draw bunnies, eggs, chicks and create an awesome Easter message for your those in your neighbourhood to enjoy when out on their daily walks.
You could even add painted eggs to trees on your property or from gates or balconies. Or if you create cool eggs drawings and display them in windows around the house.
We hope you'll enjoy these ideas. Wishing you a safe and Happy Easter.
Columbus Coffee