//php print $user_picture; ?>

By Administration

Tuesday, Apr 21st, 2020
Like? Then by all means share
0 comments
Afghan biscuits are our go to favourite biscuit. They are sweet, crunchie and chocolatey and they go perfectly with a coffee.
This recipe makes approx. 20 biscuits and they are best stored in an airtight container.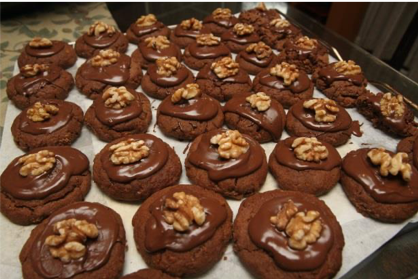 Ingredients:
· 200g soft butter
· 1⁄2 cup caster sugar
· 1 1⁄4 cups plain flour
· 1⁄4 cup cocoa
· 2 cups cornflakes
Chocolate icing ingredients:
· 200g dark chocolate
· 25g butter
· 1⁄2 cup of cream
Method
Cream the butter and sugar until light and fluffy. Sift in the flour and cocoa until blended and then fold in the cornflakes. We find dark cocoa works best and don't worry about breaking the cornflakes when folding in.
Roll into 20 even balls and place on a lined baking tray. Then squash them flat with a fork.
Bake at 180c for 15mins or until set.
Allow to fully cool before icing.
To make the chocolate icing melt the chocolate, butter and cream and mix together over heat until slightly thickened. Then set aside until cool. Once cool beat the icing until thick and this can then be spread or piped onto the biscuits. We recommend then garnishing with a walnut for an extra crunch.
Then see if you can wait for them to fully set before enjoying!