Welcome to my Kids Club Page!

Hey Kids!
I have a brand new colouring-in competition for you to enter to win cool prizes! The national prizes include a $50 Toy World voucher, a $50 Columbus Coffee voucher and an awesome kids book.
To enter pick up an entry form at any Columbus Coffee or ask a grown up to print out a copy here.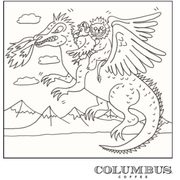 .
Good luck!
I am also delighted to share some very exciting news - I now have my very own Christo's Kids Menu! My new menu was created with the help of Kiwi kids and has a range of classic, wholesome and hearty options, you can find out more here.






Enjoy!
Christo's Winners Gallery:
Here is a selection of some of my amazing winners from my colouring-in competitions.