//php print $user_picture; ?>

By Administration

Tuesday, May 26th, 2020
Like? Then by all means share
0 comments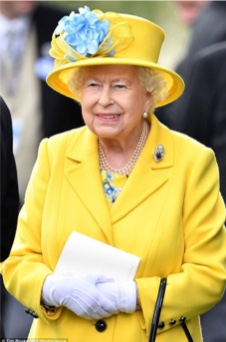 With Queen's Birthday weekend around the corner, now is the perfect time to host a fabulous high tea with friends and family. Let's face it, what is more royal than enjoying a high tea to celebrate the Queen's Birthday and all things royal?
Here are a few great ideas and recipes to create the best high tea experience for home.
Where did high teas start?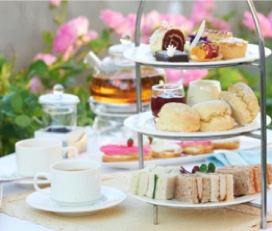 It is claimed they originated in England in the early 1800's, where the Duchess of Bedford wanted to have a light snack and tea in the afternoon to tie over any cravings until dinner.
The idea proved extremely popular and the Duchess soon made these a social occasion with friends including Queen Victoria. Her friends than began to host their own events and the tradition expanded.
Today high teas are extremely popular especially for celebrating special occasions or birthdays.
To drink
First things first, you need a high-quality coffee or tea. We recommend freshly ground Columbus Coffee House Blend coffee beans which you can purchase from any of our cafés or order for delivery from here). Watch our step by step guide to make the perfect plunger coffee here.
English Breakfast or Earl Grey are the tea traditionally served in a tea pot. Along with milk and sugar you might want to offer sweeteners and slices of lemon.
Traditionally the beverages would be served in beautiful cups and saucers. So if you can find china cups and saucers and small bowls it will add an extra touch of royal elegance. You can often find beautiful china bowls, cups and teaspoons at op shops which are perfect for high teas and come at a small cost.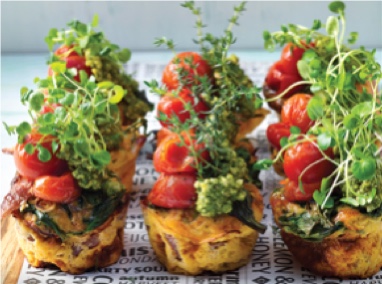 To eat
A typical high tea consists of three levels of treats.
The first level is usually a collection of finger sandwiches and savoury treats. Traditionally high tea sandwich fillings include cucumber and dill, smoked salmon, and cranberry and chicken. You could also add some mini quiches or our Columbus Coffee paleo muffins – you'll find the recipe here.
The second layer often includes scones and many people include a mix of savoury and sweet scones. For the ultimate treat add strawberry jam and fresh clotted cream. You'll find our delicious crowd pleasing Columbus Coffee savoury scones here.
For your final layer you should then finish off with a mix of dainty sweet treats like mini cupcakes and bite sized slices. For a Kiwi twist on the high tea we would finish with the ultimate Kiwi dessert mini pavlovas.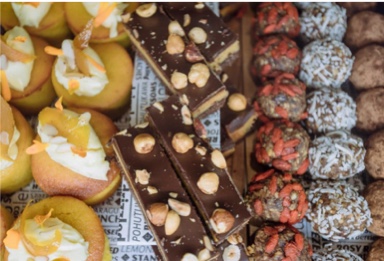 A helpful hint - you can make the mini pavlovas the day before if kept in an airtight container, however we'd recommend adding the toppings just before you serve them. Some our favourite toppings are strawberries or fresh kiwi fruit.
If you don't have time to bake your sweet treats you could head into your local Columbus Coffee and pick up a few treats such as our orange and almond cakes (these are gluten friendly so great for any guests with food allergies) or our decadent caramel slices – we won't tell if you don't.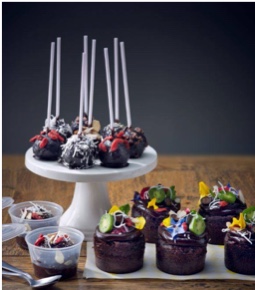 If you fancy a treat a little heathier but equally delicious you could make our Raw Carrot Cake Pops – you'll find the recipe here.
The setting
For the ultimate high tea, decorate the table with a lace tablecloth and fresh flowers. Or hit Instagram or Pinterest to search for high tea table inspirations.
We hope you have an amazing Queen's Birthday weekend with family and friends.